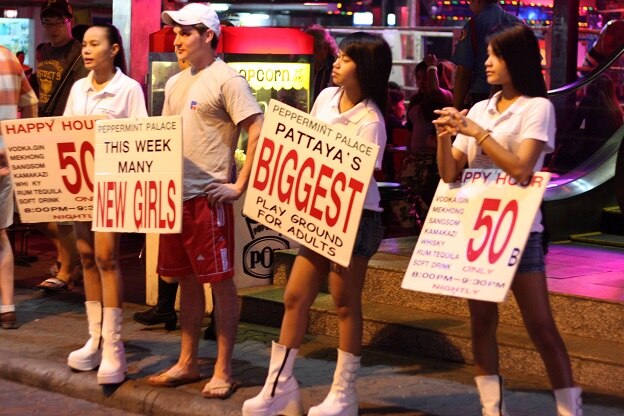 The world is filled with pleasures; you only need to know where to find them. With our list of the hottest places in the world you are off to a great start!
No matter what industry she works in, a woman is always a lady. The best and most appreciated clients remember to be a gentleman as they travel the world and encounter sex workers in different countries. Don't forget to tip generously and be respectful. Treat them right and you will have a great time!
Now on to the fun! Here are some of our top picks for the hottest sex destinations in the world.
Germany
Germany is a premier sexual destination in the world for those seeking erotic adventure. As one of the countries that have legalised prostitution there are amply available opportunities for completely legal sex. Due to this fact, as well as it's many other great qualities, such as excellent beers, it has a prominent history in sex tourism.
Amsterdam
Amsterdam may be one of the most famous destinations in the world for sexual tourism. Beautiful women entice passersby in their own private window rooms in the distinctive Red Light District. This unique style of legalized prostitution, since 1811, keeps these women in charge of their careers. Each one is a successful entrepreneur ready to make a deal with respectful men visiting from abroad. Do some 'window shopping' when you visit Amsterdam!
Rio de Janeiro
With beautiful beaches and lovely ladies in bikinis (or less!) on the sand, Rio has it all! Legalised prostitution gives sex workers more independence, and they are very open to exchanges with world-travelers. It's always carnivale in Rio!
Las Vegas
What happens in Vegas stays in Vegas. As the United States' premier sex tourist city, Las Vegas has a history of hot women and well-regarded brothels. You might find a sexy showgirl on the Strip, or you can drive a little farther to visit the Spearmint Rhino and the Playboy Club. Don't forget to get some sinning done in Sin City!
Japan
Japan has a reputation as an open-minded country, while still formal and proper. You might be surprised that you can find almost anything in Japan's vending machines, including fun sex toys! There are exotic women in the "water trade" in hostess clubs. Be prepared to have your horizons expanded in the Land of the Rising Sun.
Thailand
Thailand is filled with delicious, spicy food, and gorgeous women who are open to having fun with travelers. Try the local cuisine and sample the female delicacies on your next visit. Keep it casual and enjoy the heat in Thailand.
The Philippines
If you're looking for fun in the Philippines be sure to stop into any of the famous bars in the cities. You will meet beautiful, sassy women who are available for a good time. They wear a helpful 'bargirl' ID tag to let you know that it's fine to approach and introduce yourself.