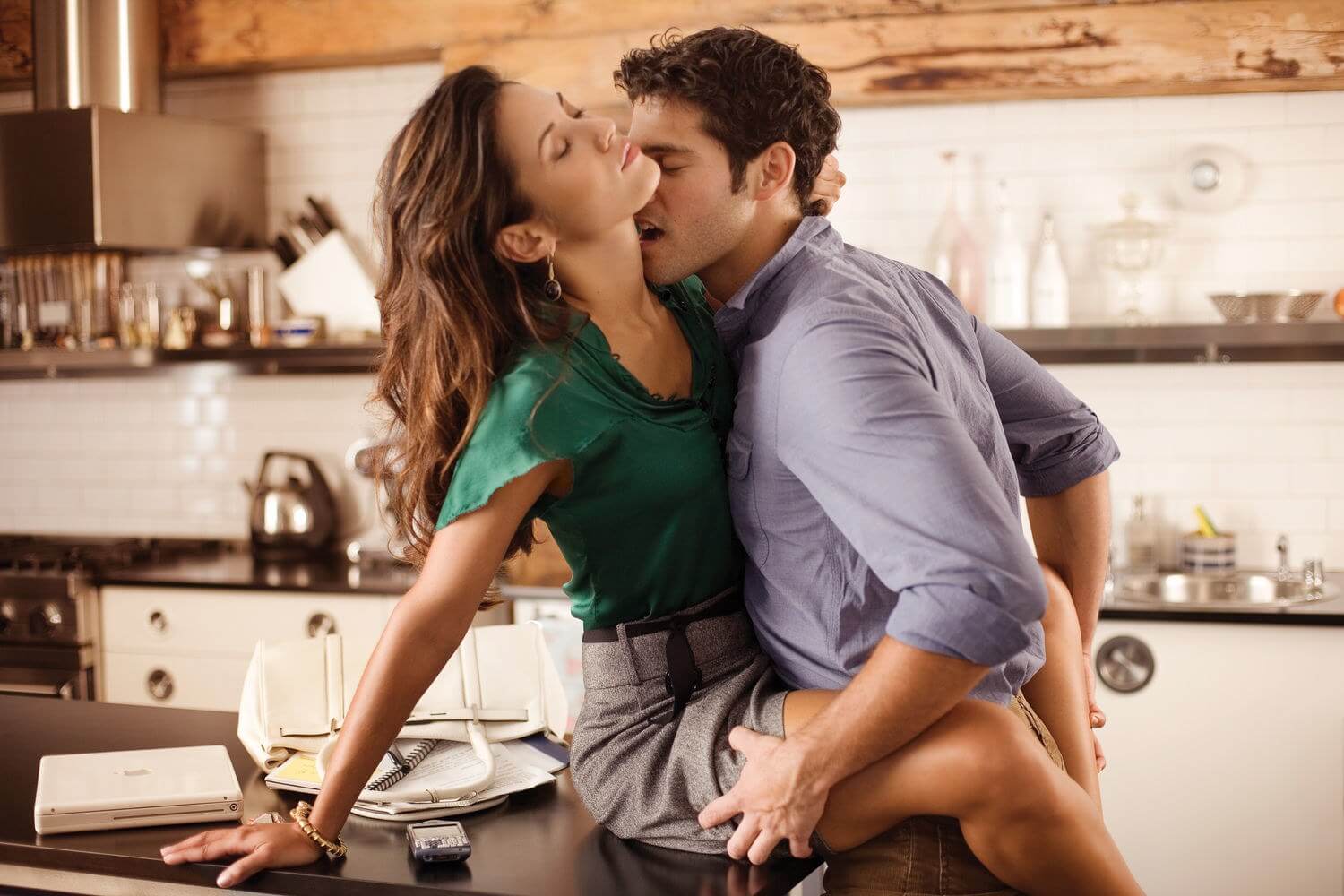 If you have been with the same partner for a long time it can be difficult to avoid the creativity and spontaneity drying up. Whether you're looking to inject a bit more pace into your love life, or looking for some new techniques then read on for our top 5 sexy sex positions.
It's simple to turn things around, don't worry you're not going to get left behind with this bundle of orgasmic positions.
Superman Doggy
Ok from a women's point of view this could be great for the spontaneous quickie. If your man approaches you from behind and bends you over a worktop, or desk then this is a great start. But once he's inside you he can lift you at the hips and raise your feet off the floor with your legs straight. You are now in the superman position while your man is slightly deeper inside and feeling like a new super hero.
Face Off
Keeping with the theme of spontaneity push your man down and sit him on the edge of the bed. You can now straddle him and sit on his lap. With you both face to face you can ride him into kingdom cum! You remain in total control throughout the whole position, your choice of depth and speed and it's great for longer sessions.
Downward Dog
Take up your really doggy style position, but if you stay on your knees and stretch out your arms in front of you, placing your face into a well positions pillow. With your hips raised and arms and head resting on the bed this allows your man to penetrate you deeper. And if that is not selfish enough from here you can reach back and have a play with your clitoris yourself.
Ballroom Dance
With you both standing facing each other, he can grab you behind your knee and raise one leg up to his waist where you can wrap it around his body. Supporting you he can enter you while enjoying each other face to face time, kissing, licking and biting. Also try this with you against the wall so you have nowhere to go when its gets hot, or for the gymnast out there rather than around his waist place your ankle over his shoulder, now that's talent, and pleasure!
Take a Seat
While he sits on the bed, or his office chair you can now back up to him. Back yourself up to him and sit on his lap, basically, spooning while seated. This will be deep for you, you can ride him and control the speed and penetration level. The bonus for you is that he can reach around and play with your clitoris or breasts. But your job is to squeeze your pelvis for further pleasure and because you are not facing him you can close your eyes and fantasize until you finish, which will be sooner than you think!!