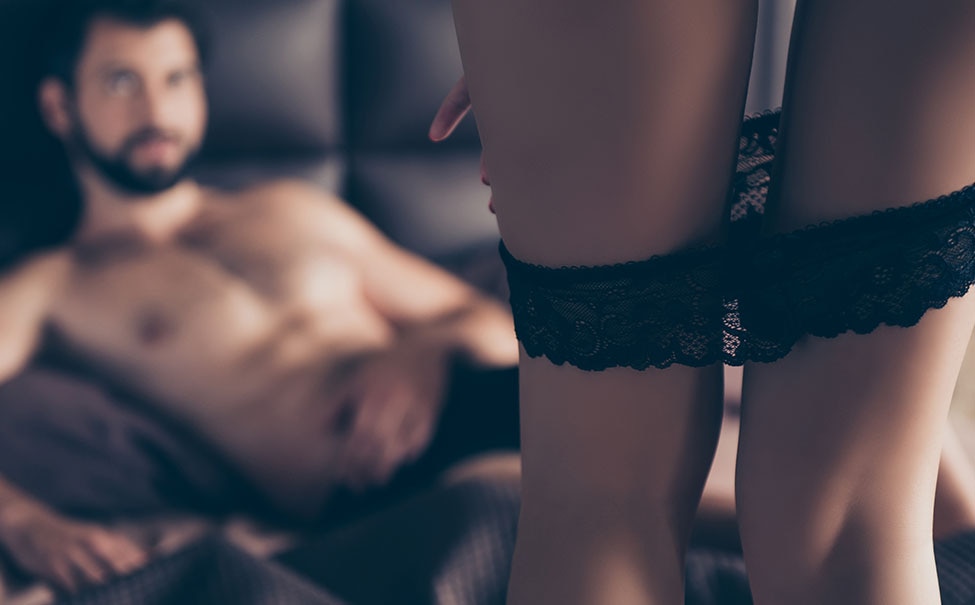 Maybe you have been married or living together for a while or perhaps it's a fairly new relationship. Whatever the circumstances, sometimes it's nice to totally shake things up in the bedroom and add the element of surprise. Of course, when it's new it is always exciting but as time goes on and you run out of positions or you start to get in to a routine it may be time to look for ways to spice things up. Let's take a look at some creative ways to initiate sex:
Start off 'sexting'
He might be at work so why not pop him a text asking him to pick up some whipped cream and strawberries on the way home or perhaps you can drop some flirty hints about what he can expect when he gets home. That's sure to get him hot under the collar and racing home. Alternatively, you can go for the 'not so subtle' booty call. For the guys who want to initiate sex with a girl, this is also a great way to seduce her.
Tell him what's going to happen
If you are looking for how to initiate sex with your boyfriend then there is nothing quite so sexy as telling him what is going to happen. Don't be shy. Tell him you want him and tell him what you want him to do to you. If that doesn't have him eating out of the palm of your hands then nothing will.
Dress up
If you want to initiate sex with your husband or boyfriend, nothing says you want it more than a sexy costume or outfit. Dress up in some sexy lingerie with stockings and suspenders or pop on that naughty nurse's uniform. Whatever works for you and of course him!
Drop some subtle hints
If you don't feel like being all sex goddess and taking charge of the situation perhaps you can drop some subtle hints. Cook him a nice dinner, open a bottle of wine, turn off the TV and start snuggling up to him. Get a bit tactile and it will only be a matter of time before he responds. Gents – this works both ways. If she's had a busy day, cook for her, pour her a glass of wine and suggest an early night and a massage perhaps?
Initiating sex is a real turn on for a man because let's be honest, it's usually them that suggest it. Take control and learn how to be confident in bed. Your sex life will go off the charts and you will feel the power! Guys – don't be scared to try and initiate sex with her. Some women aren't as confident as others and may need the many to take the lead.