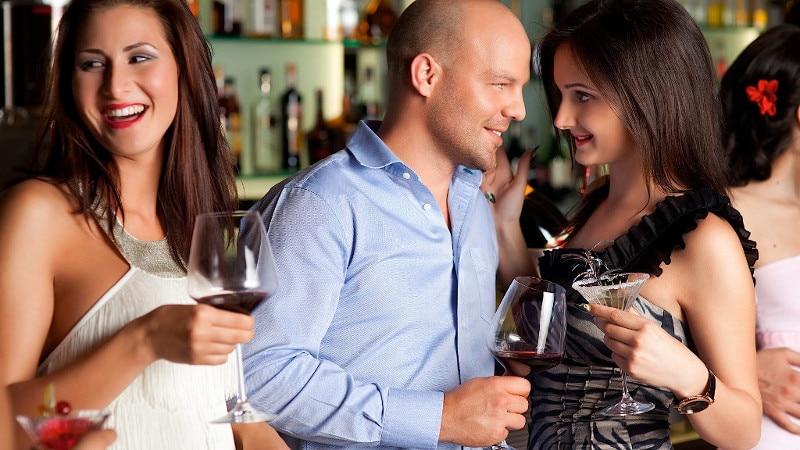 To be attractive to others and enticing them to have an affair with you it is necessary to have excellent conversational skills. Your writing will be how you express your personality at first as you message each other online. Once you take your relationship forward you will continue to need eloquence to be an ideal lover.
What you converse about can be critical to the success of your growing relationship. Affairs thrive when you remember to keep conversations light. Keeping your side of the conversation fun will have a positive impact on who you attract.
Shared interests
Having shared interests is often an early component in attraction, whether you are looking for an affair dating partner or a long-term relationship. We naturally want to spend time with those who like what we do, and can have fun talks about our interests. As you talk about these you will have a chance to examine each other and determine if there is potential for an affair.
Sex
At the core adult dating is about sex, so you had better be ready to talk about it with gusto when the time is right. Be wary of tossing it into your first messages, because everyone has their own pace for when to introduce the subject, but some subtle innuendos are always in good taste. As your interactions heat up tell each other more of what you are looking for in an affair. When you meet you have a chance to give each other the juicy details on what you want to do together.
Travel
Tales of your travels and holidays are fun to share with each other. We are always in a good mood when we talk about happy memories. They also reveal a bit about your personality, such as do you prefer to go abroad or stay near home when you have time off? Do you prefer the sea shore or camping in a forest? If you like the same kind of holiday spots, you may one day find yourselves enjoying a getaway in one of the world's sexiest cities.
Topics to Avoid
There are some topics you should definitely avoid. For starters, there is no need to discuss the troubles in your personal life, in particular any you are having with your long-term relationship. People who visit adult dating sites are looking for a break from the struggles of their own lives, and do not want to be dragged into yours.
Also remember that adult dating is about giddy pleasure rather than being serious. Don't bring up topics that cause awkward silences, upset feelings, or boredom, such as politics and religion.
Since messages and conversation are crucial to the success of your future affairs, be sure to keep honing your skills. With these topics you can showcase your best traits and give your prospective affair partner a chance to discover how much fun you can be. With luck, your words attract the best and brightest people.