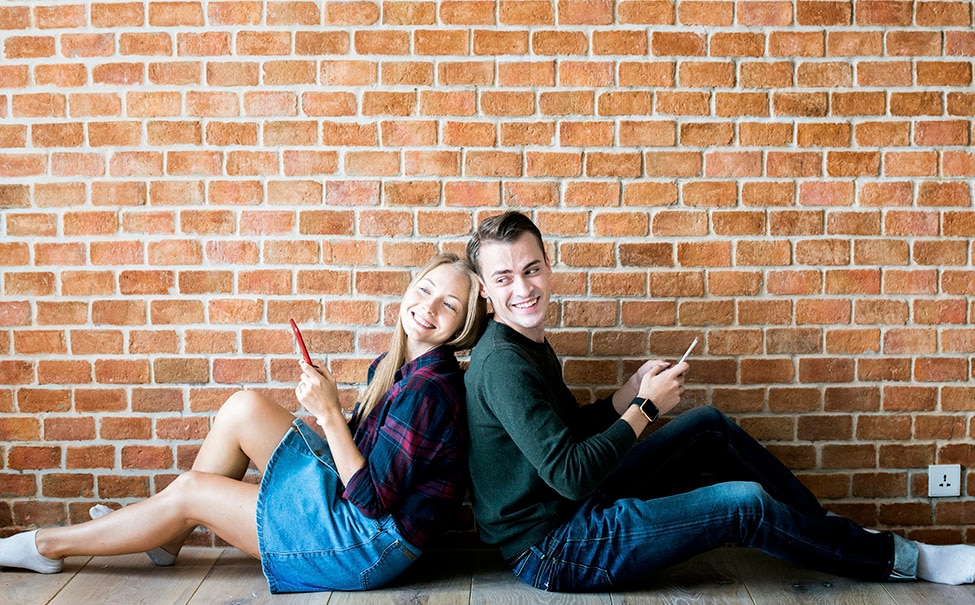 Searching for love and online dating can become tedious as you search through thousands of profiles and personals in the hope of finding the one.
You might have come across the same timewasters, people you've already dated and decided were not for you or others you've quickly scrolled past because they don't meet the criteria you are looking for from a partner.
But ignoring certain myths about online dating and how to find a partner can actually increase your chances of success. We've picked out five things to ignore when dating online in order to find love.
1. Don't limit your search filters too much
We all have an idea of what we want. Someone between a certain age range, only those living within a certain distance, no kids, a job, looking for a relationship and not dating. In truth the more filters or criteria you add, the fewer possible matches you are likely to have. Widen the search parameters and make the choices for yourself as you never know just who is available outside of your requirements. Your dream lover might be one year older than you wanted, live a mile or two further away or have been previously married. Don't miss out on a
potential dream catch and be a little more open in your search filters.
2. Give people a chance
Chatting online and making an immediate impression with your first message isn't easy. So, don't be too judgemental and give someone a bit more of a chance. You might find that they are no wordsmith when it comes to an online chat but are an incredibly fun person to actually head out on a date with. Or that their humour doesn't come across at all in a message. Don't rule a possible partner out too soon.
3. Don't only chat to people with profile pictures
We all like to know what someone looks like, after all, you have to be attracted to the person you're dating if it is going to work. While we sometimes do get hung up on looks, it is important to not totally ignore online daters who have no profile picture. It is easy to be suspicious about a profile with no image but there can also be reasons why they have decided not to show their face to the online dating world. It might be they don't want friends or colleagues to know they are dating, aren't comfortable displaying themselves online or just be keen to share their images privately only with the people they're interested in. So keep an open mind about faceless profiles.
4. Get to know someone as friends
A lot of relationships come about from friendship and there is no reason why that can't be the case when it comes to online dating too. Take time to get to know someone, spend plenty of time chatting to or enjoying drinks with. By developing your relationship over time, you're more likely to have a long-lasting romance that is filled with love and lust than you are if you rush into things with someone you only started messaging a couple of days earlier.
5. Don't make it all about sex
While everyone dating online undoubtedly has a sex drive – who doesn't? – that doesn't have to be the discussion point when getting to know a partner. Sex talk can be a turn off for some, so no matter how horny you are, try to avoid it. Women don't want to know how long it is, receive an image of it or know what you're currently doing while talking to them. They want sex to be part of a relationship, but not dominate every conversation – especially from people they've only just started chatting with online.
Follow our guide to finding love online and you're more likely to have success searching for a partner. Don't become stereotypical and you will stand out from the crowd.