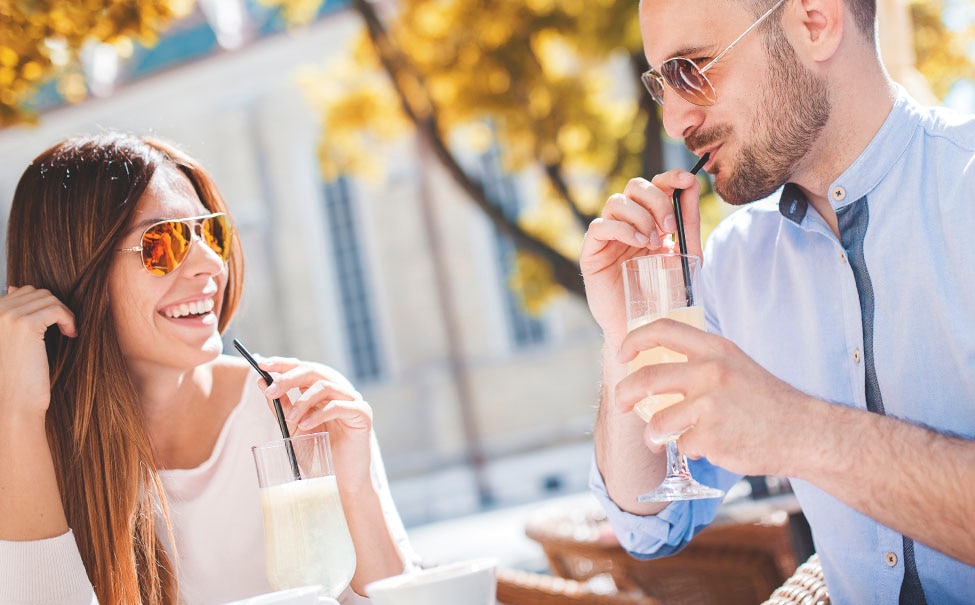 Embarking on relationships is one area of human activity that the Internet seems to have been designed for. You surf into a dating website, create a profile, stretch the facts a little, Photoshop your portrait, then sift through the deluge of interested parties. Well, sometimes it can work like that! But there are still people who love to see the object of their desire in person. Rather than exchanging text messages they prefer the art of conversation. Here are some ideal locations for offline dating.
Leisure Centre
Compare these scenarios. Online, you come across a profile photo that gets your pulse racing. When you actually meet, they look so unlike their flattering image it's a crushing disappointment. Your conversation from them on is stilted, awkward. Offline, you spy someone at your local leisure centre climbing out of the pool. Her revealing swimsuit imprints an image in your mind: and it's the truth, 100%. Spotting her relaxing in the café afterwards, you feel emboldened and start chatting naturally.
The gym is a terrific place to make inroads. Nobody would welcome a stranger trying to 'chat them up' mid-workout, but you can certainly start the preliminary activities – smiling, making eye contact, nodding appreciatively after a strenuous exercise regime. Also, you get an excellent idea of their physicality, unlike those online profile photos where figures can be doctored.
Clubs
It's one thing to try and meet people by tap-tapping away at a computer keyboard. But nothing beats the dating arena of a rammed, sweaty night club, where the only tap-tapping are high-heeled shoes on the dancefloor. People do go to these locations to socialize, but many go with one aim in mind: to meet a potential partner. So as soon as you walk through the door into the atmosphere of pulsating dance music, flashing lights and sexily-clad punters, you will find yourself being appraised by numerous pairs of eyes – some of whom will be extremely desirable.
While these encounters can be transient, with club romances often having a reputation for being alcohol-fuelled one night stands, many couples who have met under these conditions have gone on to enjoy long-lasting relationships.
Coffee shops
One of the most popular phenomena of the modern age has been the rise of the humble coffee outlet. These have proliferated throughout our major cities and towns, and are a magnet for people who enjoy being sociable. There is always a relaxed vibe in these places, with strangers finding it easy to strike up conversations over their lattes.
Much as online dating is convenient, people can hide behind personas. The offline world still offers so many opportunities for picking up potential partners. The golden rule is to exhibit confidence, but in conjunction with a relaxed air. Never seem desperate when you're engaging in conversation – leaved that for the online daters!