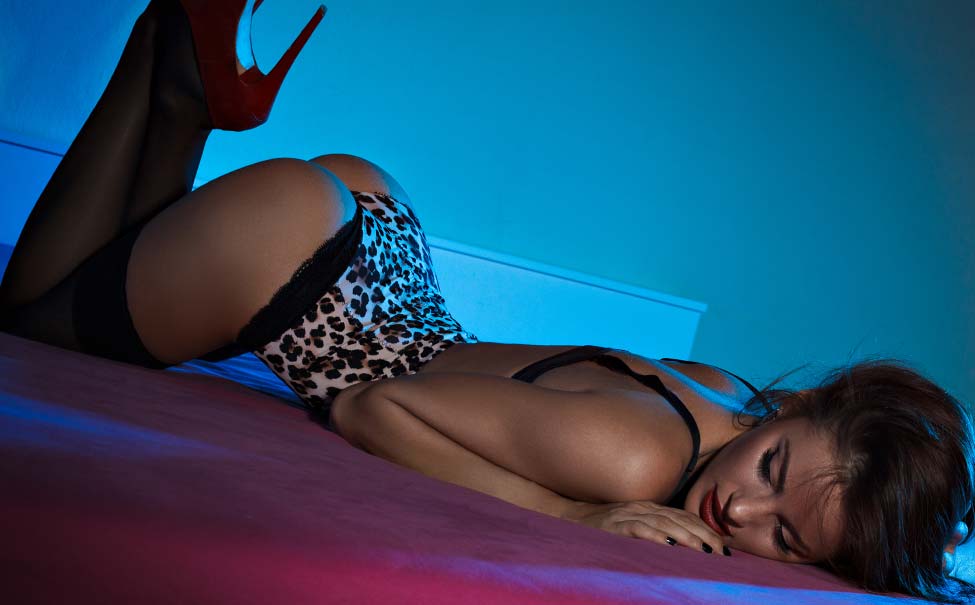 If you're in a new relationship or you've been in love for a while and still have those tingling feelings for your partner, there's every likelihood that you will be having plenty of hot and steamy sex.
But once those rip-your-clothes-off attractions fade a little (and it happens to all of us), you're likely to have differing appetites for sex. It could be that it is you, the man, who wants it more.
But what if you are with a woman with the high sex drive? How do you satisfy her needs and ensure she gets what she needs in the bedroom?
High sex drive in women is nothing unusual, so don't think your relationship isn't normal if you don't have the same stamina. We all have differing sex drives – even between partners physically attracted to one another. It is just a case of finding a balance that works for both of you.
What is considered a high sex drive for a woman?
You might have considered what is a high female sex drive? You know your girl can't get enough of sex and you're struggling to keep up with her, but can't quite work if it is you or her that is the problem.
There's no scale to measure high sex drive. It's not a 1-10 scoring system in which you can measure your partner against previous bedroom conquests. It's all about hunger for sex.
According to a Marie Claire survey, the average varies between around twice a week in younger couples to almost once a week in older couples, so measure yourself against the average.
If your woman has an insatiable sex appetite and is demanding it on a daily basis, or even twice daily (40% are said to want it at least six times a week), then you are definitely looking at a high sex drive in your girl. If she fits in with the rough results of the Marie Claire research, then she probably hasn't got as high a sex drive as you think and it might be you with a low desire for sex.
What causes high sex drive?
We all get the urges for sex, but a high libido in women is behind a high sex drive. The libido of both men and women is controlled by sex hormones, which can be affected by any number of things from physical well-being to state of mind and happiness.
There's no medical proof or scientific research that conclusively proves what causes a high sex drive, but some natural observations can be used to determine what are excessive sexual desires.
It could be a hormonal imbalance that causes it, while time spent watching pornography, number of previous sexual partners and constant thoughts about sex are all likely pointers towards women with high libido. Each person is different, but the end outcome of an insatiable sex drive is the same.
Satisfying women with high sex drive
Dealing with women with high sex drives is a real conundrum for men who don't have the appetite to match it.
When it comes to girls with high sex drives, they need to get down and dirty enough to fulfil the orgasmic desires. But it doesn't always have to mean you giving it to her.
Consider doing things differently, getting her toys and watching, masturbating together, taking part in games or even a spot of swinging if you aren't the jealous type. Do, however, steer clear of anything that would threaten the future of your relationship.
Conclusion
Work things out between you to satisfy the high libido and sex drive of your girl by coming up with a sexual routine or plan. It won't make her desires any less, but it will provide you with the timings of when you're needed in the bedroom. It doesn't need to be rigid, so to speak, but would let your high sex drive girl know that what she needs is just around the corner, but that she can't have it on tap.
If satisfying women with a high sex drive is not enough, and the high sex drive itself is causing a problem in your relationship, it may be a case of seeking help. That can be in the way of hormonal treatments or sex obsession help from psychological experts. Sit down and discuss it, because if your relationship is getting more strained by the day, you need professional help to put things right.