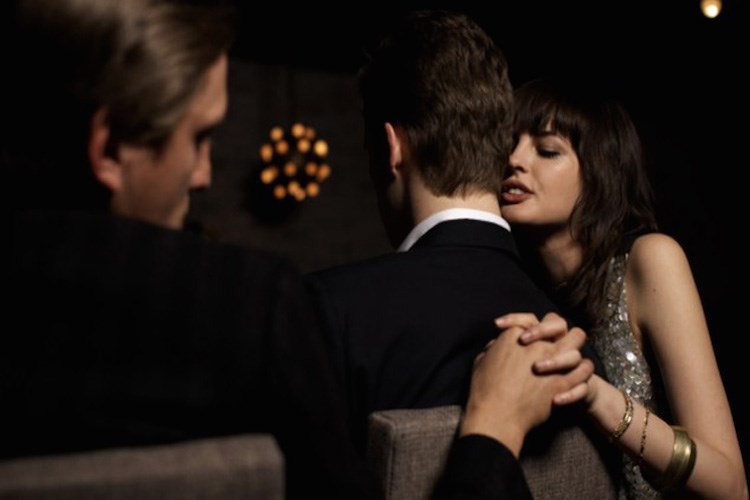 Are you enjoying the single life and don't see a need to settle down? Or are you already in a long-term relationship but miss that old spark? It might be time to look into having an affair. Dating a married woman is often the hottest affair around. It's a tricky business at first, so here are some of the best tips to get you started.
Sign Up for a Married Dating Site
The quickest way to find a married woman is to seek them at the source. There are many adult dating sites that help connect you to the married women who are also interested in an extramarital affair. Joining sites like this get you in touch with amazing people looking for casual fun, and it's a great place to start.
Finding Your Fantasy Affair Partner
It doesn't matter what kind of beauty or personality you are looking for, married dating sites have an amazing variety of women to choose from. Begin by browsing through profiles to find women that stand out, and give each photograph a second look to make sure you don't miss a perfect catch.
Then do a second pass to read profiles. What does she like? What do you have in common? When you find an appealing woman with a mixture of good looks and charm go ahead and send her a message. Introduce yourself and strike up a conversation.
Issues to Discuss
Getting everything clear at the start of an affair is a key to its success over the long-term. It's very wise to set boundaries about how and when to contact each other, as well as determining what you both expect from the relationship. How emotionally involved will you be? Is this more about passion than intimacy? Discuss these factors and make decisions early on to make it easier down the road.
Discretion and Caution
Married women have a lot at risk when having an affair, and you might also if you are in a relationship with someone else. Discretion is of the utmost importance during an affair to avoid discovery. Stick to agreements on how to contact each other, as well as when and where to meet. Do not share your secret affair with anyone, or this information could find its way back to her husband. It is all too easy to make mistakes that end up revealing an affair. Be cautious and avoid that fate!
Keeping the Fire Burning
Despite its risks, married dating should still be enjoyable for you and your lover. Do your best to focus on those romantic moments when you are together. Don't dredge up the troubles in your other relationship, and avoid discussing serious topics. You don't want the affair to become stifled.
Once you sign up on married dating sites and meet the right woman you can begin your affair. Remember to be cautious and discrete, and spend your time together living life to the fullest and relishing this adventure.